Who We Are
Ever since my little brother was diagnosed with autism, I have been very aware of, and interested in, how different people are affected by their senses. Our parent company, Future Horizons, continues to bring the best the world has to offer in autism resources. Now, with Sensory World, we can focus on sensory issues, which affect most people with autism, and many with ADD/ADHD, Down Syndrome, Cerebral Palsy, OCD, and even us "neurotypicals."
—Jennifer Gilpin Yacio
President
Sensory Focus, LLC
What We Do
Sensory World is proud to bring you the largest collection of sensory related books, CDs, and DVDs available for your use and education and informative conferences across the nation. With the help of experts like Carol Kranowitz, Britt Collins, and Dr. Temple Grandin, more and more people are becoming aware of how Sensory Processing Disorder (SPD) might affect any one of us, and more importantly, how to help overcome whatever challenges each person might face.
Join Our Mailing List!
---
By submitting this form, you are consenting to receive marketing emails from: Future Horizons, Inc., 721 Abram Street, Arlington, TX, 76013, http://www.FHautism.com. You can revoke your consent to receive emails at any time by using the SafeUnsubscribe® link, found at the bottom of every email.
Why Does My Kid Do That?
Common Signs of Sensory Processing Disorder
Many behavior problems are sensory based! Some common signs of sensory processing disorder include:
Sensitive to Touch – They don't like to be touched or can't be touched enough.
Sensitivity to Sounds – They may cover their ears when the same noises don't bother others.
Picky Eaters – They will only eat familiar foods.
Download the Sensory Processing Disorder Poster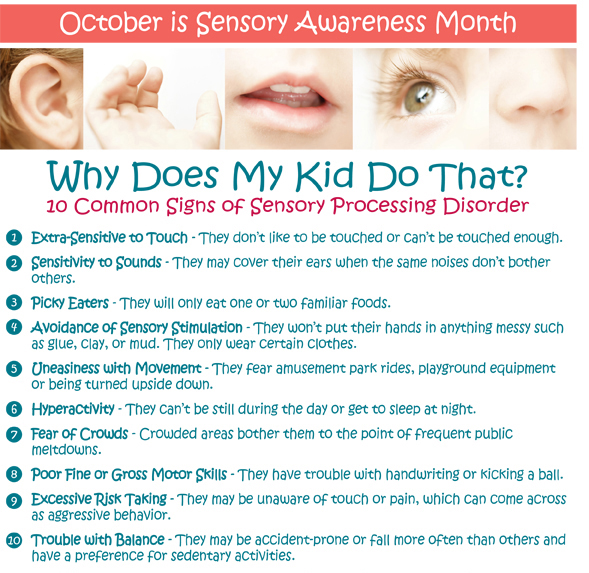 Download the Free Sensory Catalog
Explore our wonderful catalog of products online, or ask for one by mail!
Free Magazine Articles
View More Free Articles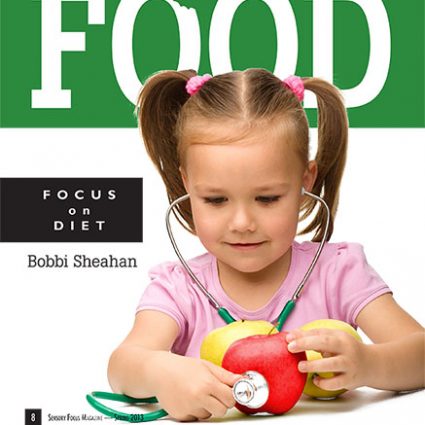 Bobbi Sheahan
When trying to figure out a sensory issue, you might reconsider which senses are involved, even if it doesn't seem to make sense at first. When you think about the sensory issues in your family, what's at the top of the list? For many of us, it's food.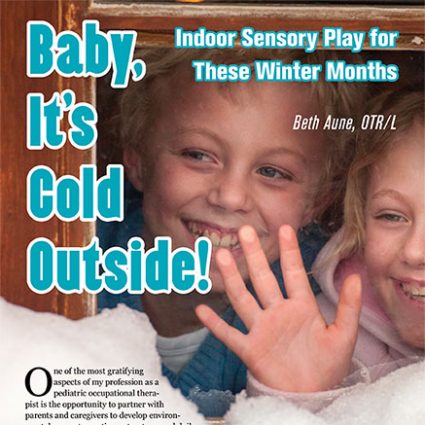 Beth Aune, OTR/L
One of the most gratifying aspects of my profession as a pediatric occupational therapist is the opportunity to partner with parents and caregivers to develop environmental supports, routines, structure, and daily activities to address the unique challenges and abilities of their children who have sensory-based concerns.
Sensory Focus Magazine
New issues of Sensory Focus Magazine are no longer being printed. If you liked Sensory Focus Magazine, our Sensory authors are contributing articles to Autism Asperger's Sensory Digest and you can reach that magazine at: [email protected].