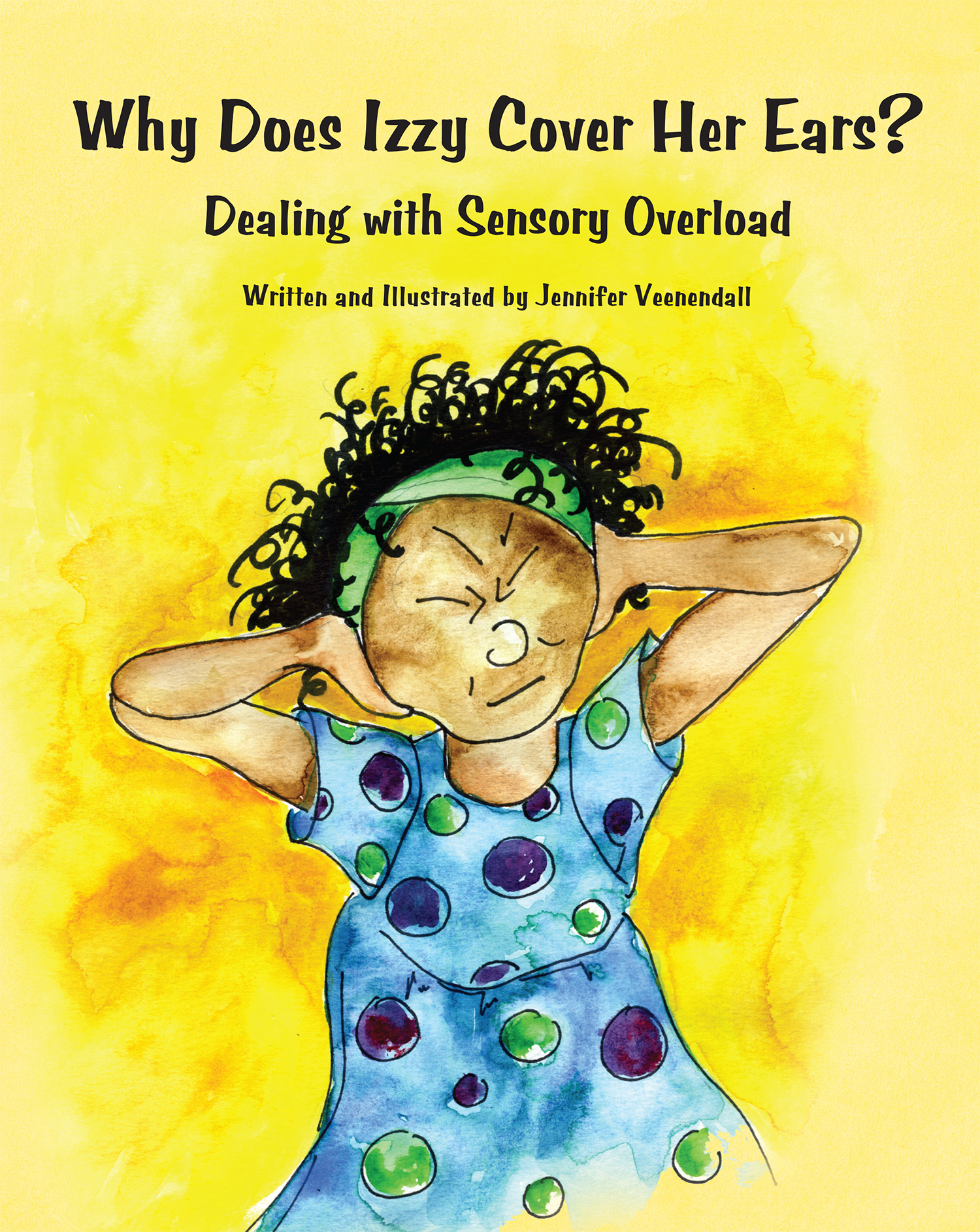 Why Doe Izzy Cover Her Ears? Dealing with Sensory Overload
Meet Izzy, a feisty first grader, whose behavior is often misunderstood as she tries to cope with sensory overload in her new surroundings. This brightly illustrated book creates an environment that is accepting of students with sensory modulation difficulties, including many on the autism spectrum. It's a great resource for occupational therapists, teachers, and parents to share with children. Resources for adults at the end of the book include definitions of sensory processing and sensory modulation disorder, suggested discussion questions, and lists of related books and websites.
Order Today!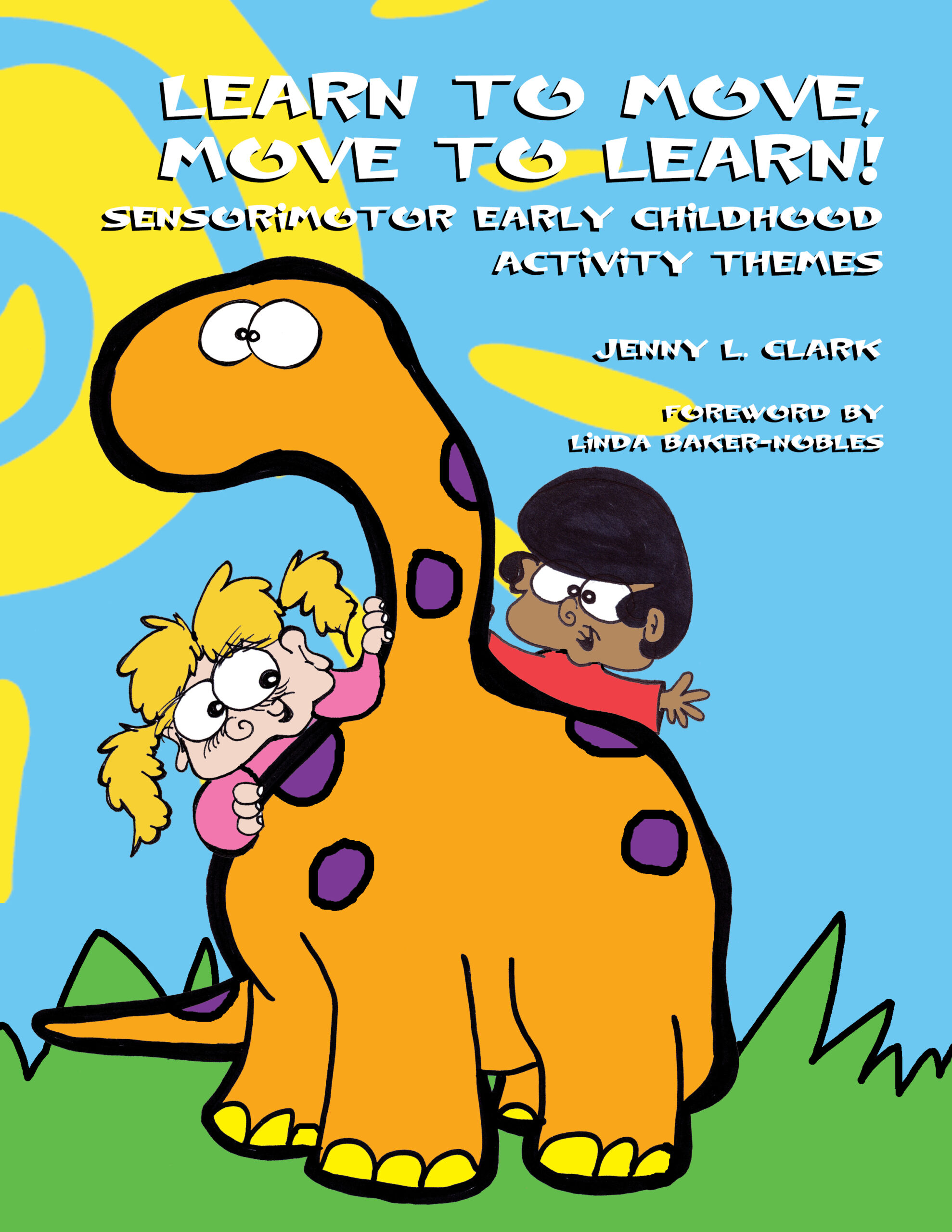 Learn to Move, Move to Learn!
Sensory, play-based and instructional – all in one! Jam-packed with creative theme-based group lessons, this resource follows a developmental sequence with seven activities related to each theme. For maximum flexibility, suggestions for adaptation and modification for individual students are included, along with instructions for how to develop additional lessons. These activities have been made even more fun and motivating by the integration of a balance of sensory and motor components into each of the themes.
Order Today!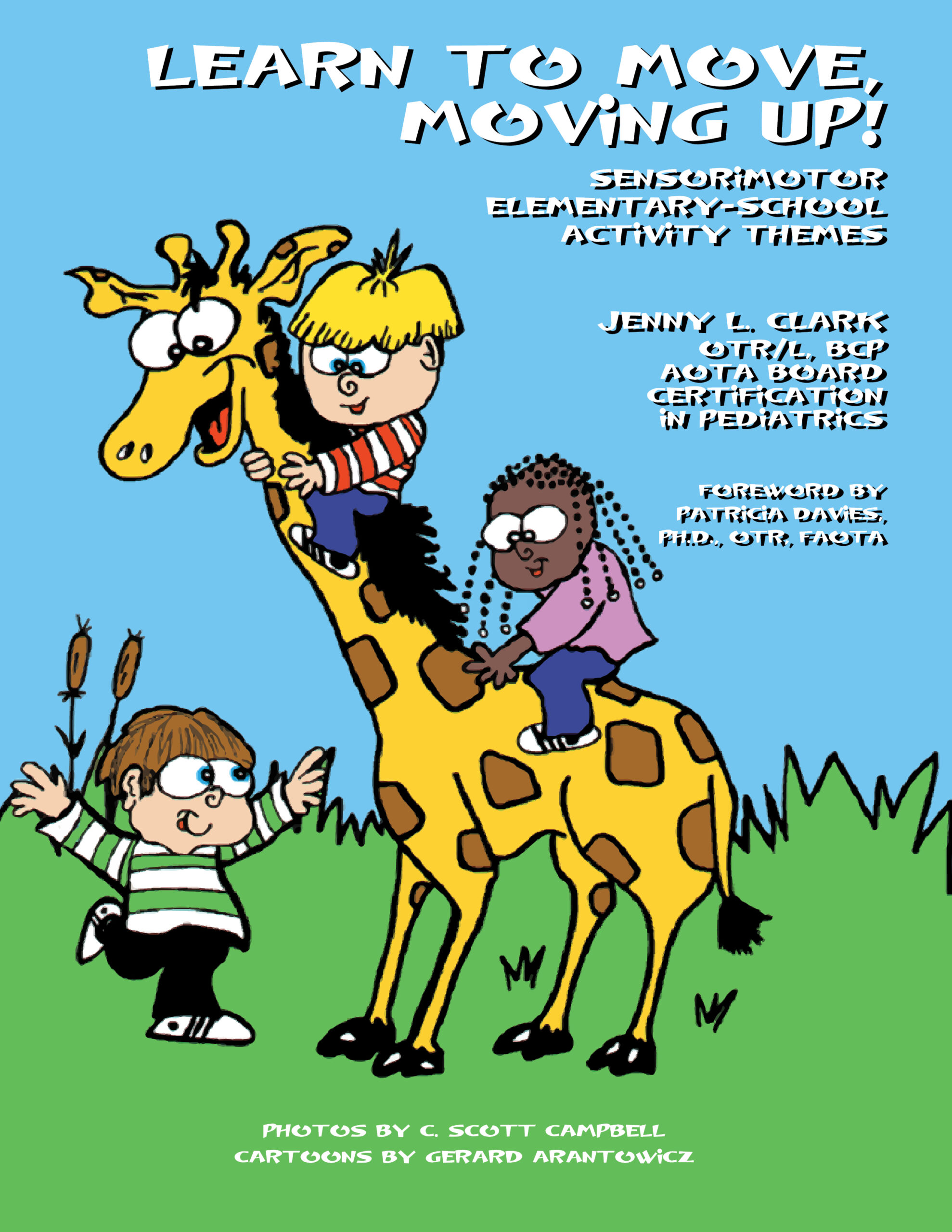 Learn to Move, Moving Up!
Sensory, play-based and literacy instruction – all in one! Using the same easy-to-use format as her first book, Learn to Move, Move to Learn, Jenny L. Clark brings us a series of effective sensory-based activities for older school-aged children! These literacy-rich lesson plans include specially designed curriculum suggestions and underscore how activities can be adapted to meet state and national standards.
Order Today!

Arnie and His School Tools
International Book Award Winner! Antecedent based interventions — an evidence-based practice — can help children with sensory challenges. Arnie and His School Tools: Simple Sensory Solutions to Build Success is an illustrated children's book about an exuberant little boy who had difficulty paying attention in class and doing his school work until he is given the tools to accommodate his sensory needs. Occupational therapists, teachers and parents will find this book an engaging way to introduce elementary students to basic sensory tools used to help children to focus in the classroom.
Buy Now!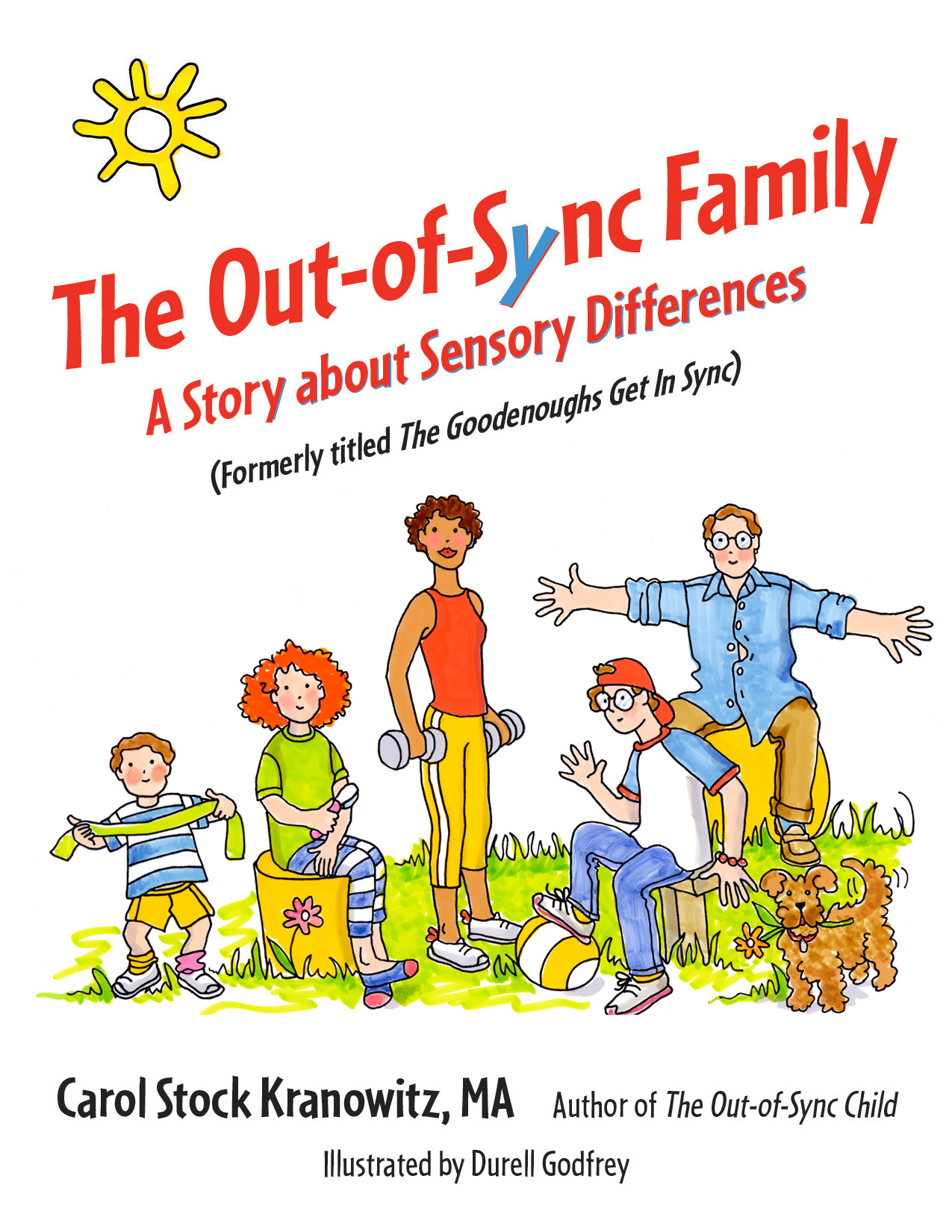 The Out of Sync Family: A Story about Sensory Differences
Coming November 7, 2023! The Out of Sync Family (formerly titled, The Goodenoughs Get In Sync) is a delightfully illustrated chapter book geared for ages 8 to 12 and tells the tale of five family members and their naughty dog (each with a different sensory processing challenge), and how they got in sync after a tough day. Each family member explains what they do to function successfully and how readers, too, can enjoy sensory-motor activities at home or school. The unique book design puts the basic story line in large print for younger children to read or hear.
Pre-order Today!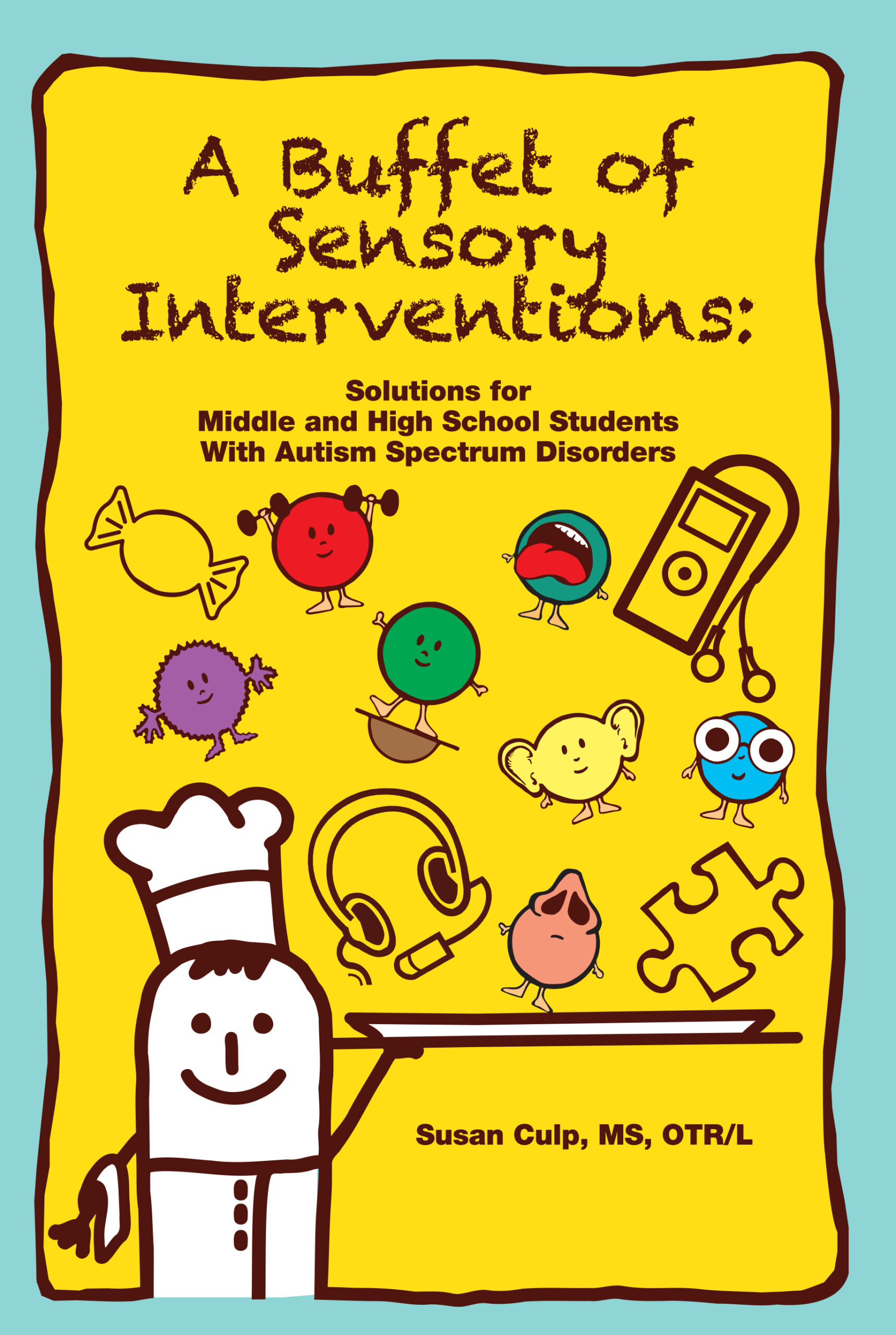 A Buffet of Sensory Interventions
Does your middle or high school student struggle with sensory challenges? A Buffet of Sensory Interventions: Solutions for Middle and High School Students with Autism Spectrum Disorders offers a smorgasbord of sensory-based interventions for use by educators, occupational therapists and parents. This practical and well-researched tool is unique because it focuses on middle and high school students, whose sensory needs are often overlooked.
Buy Now!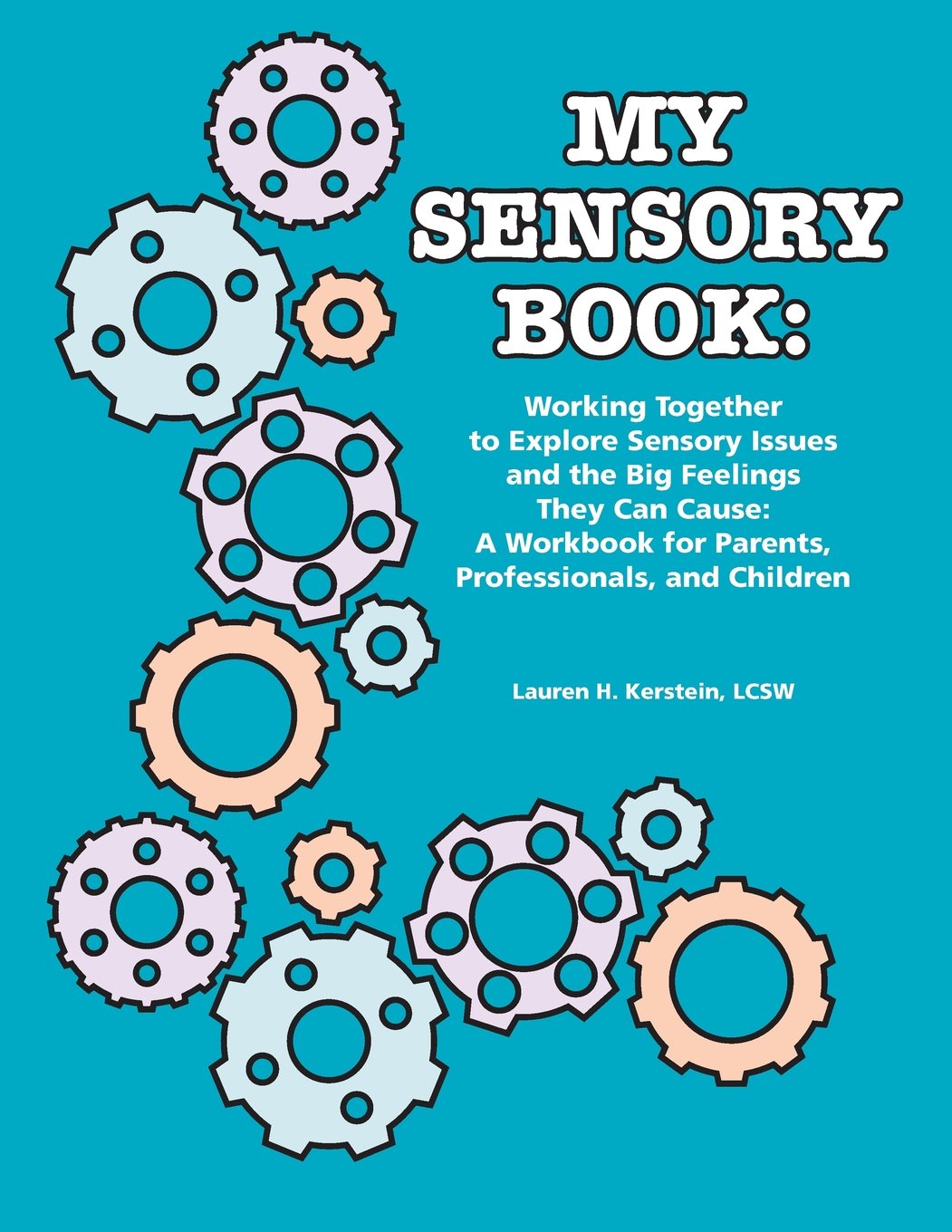 My Sensory Book: Working Together to Explore Sensory Issues
Coming Soon. Pre-order Your Copy Today! At least 90% of children with autism spectrum disorder experience sensory challenges. This workbook designed to provide children with a clearer understanding of their sensory systems and the impact sensory input may have on their emotions. The book provides clear descriptions and specific information about sensory systems and illustrates the link that exists between sensory input and emotions.
Pre-order Today!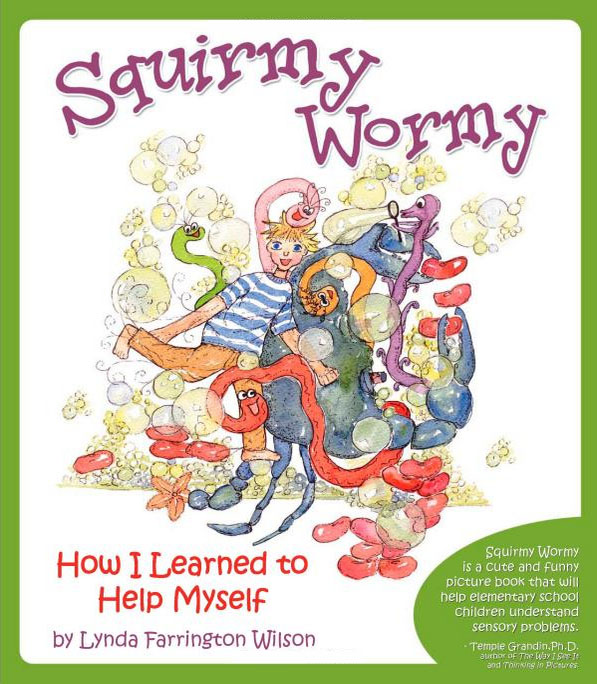 Squirmy Wormy
Many kids have some form of SPD (Sensory Processing Disorder), but who can help them overcome their daily struggles? Wait! They can help themselves! Lynda Farrington Wilson, along with Tyler and some delightful illustrations, help kids help themselves through daily life like no one has before with some great everyday tips and techniques.



"Squirmy Wormy is a cute and funny picture book that will help elementary school children understand sensory problems."
—Temple Grandin, Ph.D.
Buy Now!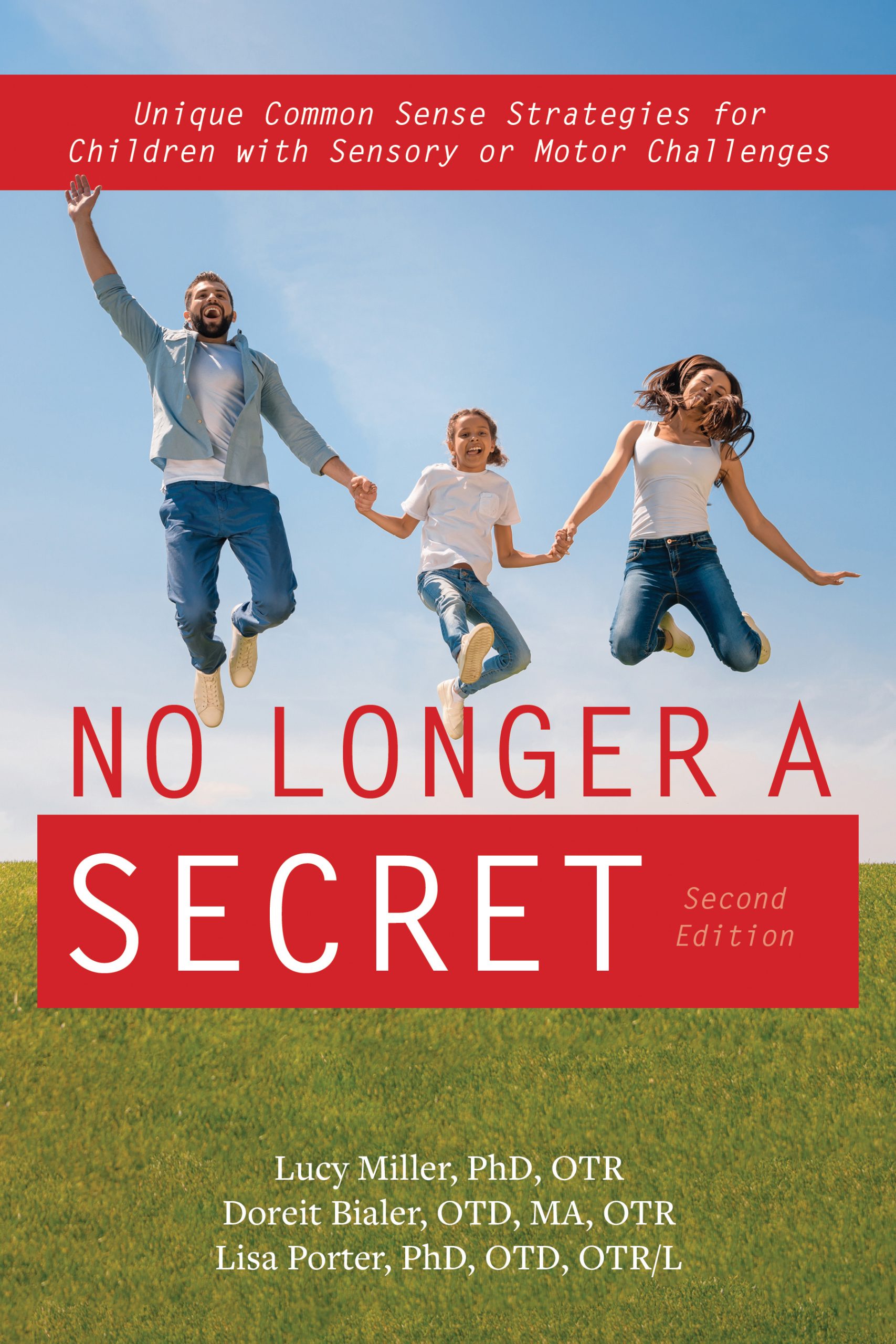 No Longer A Secret:
Second Edition
This invaluable resource, updated and in a new edition, provides cost-effective, functional, and on-the-spot problem-solving tips to use at home, at school, or in a community setting with children with sensory issues
Order Today!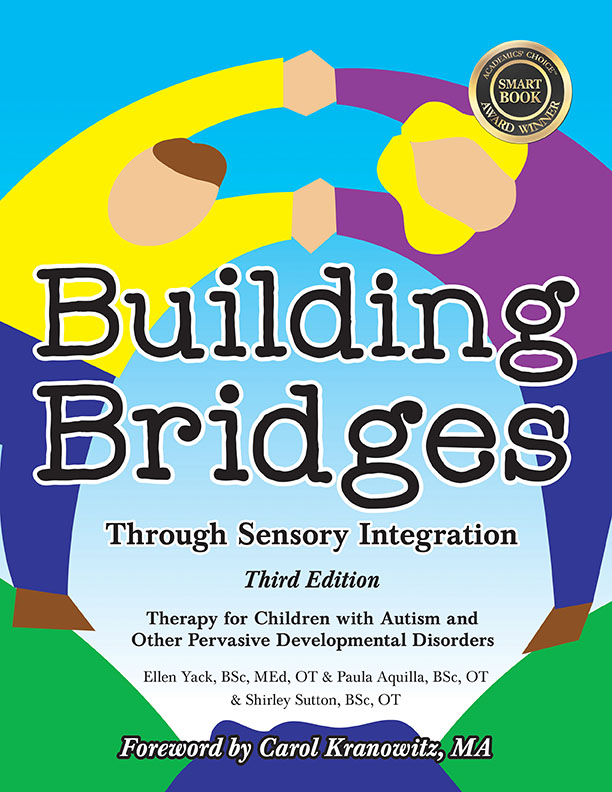 Building Bridges through
Sensory Integration
Winner of the Summer 2015 Academics' Choice Smart Book Award!
Comes with dedicated website of free downloadable forms and exercises for easy printing!

Written by three experienced occupational therapists, this book offers a combination of theory and strategies. It is a perfect tool for those working with young children, but broad enough to be adapted for older children and adults.
Buy Now!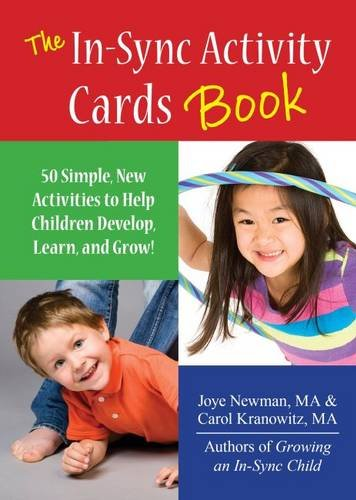 In-Sync Activity Cards Book
Winner of the Mom's Choice Gold Award, these great cards are divided into beginner, intermediate, and advanced activities. Each card tells you why and how the activity works, what you need for it, and ways to make it more challenging. It also tells you what to look for, to make sure your child is getting the most out of the activity.
Buy Now!